ANDREA MILLER
 "A brilliant young singer" – Al Jarreau            
Andrea Miller's voice has been described as soulful, sensual, hypnotic and endearing. Influenced by Nancy Wilson, Sarah Vaughan and Stevie Wonder, Andrea is currently heating up the jazz scene coast to coast and receiving national airplay. Andrea recently opened for the legendary Al Jarreau at the Newport Beach Jazz Festival.  She received a standing ovation and gracious compliments from Jarreau and his band.  In April 2016 she opened for Vincent Ingala in Florida, and most recently she opened for Al Jarreau again in North Carolina in September 2016.
A member of SAG and ASCAP, Andrea's performances have gained critical acclaim at venues such as The Paris Hotel in Las Vegas, Brooklyn Academy of Music, Pasadena Jazz Institute, Baked Potato, Spaghettini, Catalina Jazz Club, Vibrato, Charlie O's, Casselberry Jazz Festival and others.    Andrea had the honor to work with David Foster, Quincy Jones and Alan & Marilyn Bergman when recording a vocal demo for CELINE DION "I Knew I Loved You". Originally trained in opera at a young age, Andrea won first place in the Oregon State Vocal Competition first soprano category when only 14 years old. She then went on to earn a Bachelor of Fine Arts from USC.  
In addition to performing, Andrea keeps busy recording as a session singer. Her voice can be heard on recordings by Disney/Pixar, Paramount Pictures, NBC, ABC, Samsung, Warner Brothers, EMI, Mattel Toys, and others.
Andrea has three albums available on ITunes and all digital download sites – "Imagine", "II By II" and "Peak Experience Jazz – Live at Lucy's Place".  In 2016 Andrea will release her fourth album "Maybe Today" with producer Michael Cunningham.
QUOTES ABOUT ANDREA
"As my countdown to stage got smaller and smaller, I started to hear some marvelous music coming from the stage, floating through my dressing room window. Our opening act was a brilliant young singer named Andrea Miller. The whole band was impressed with her song selection, with her bandmates, arrangements, and her jazz sensibilities. I enjoyed listening the little bit I got to, and the band enjoyed their even closer look." (Al Jarreau)
"As I told Andrea after she sang The Masquerade is Over, she owns that tune. In all my years in this business playing with the best jazz singers Carmen McCrea, Anita O'Day, Peggy Lee etc., I never heard anyone sing it as good" (Pat Senatore)
"Andrea will get to your heart even if she sings in the middle of a boat in the sea. What she does has nothing to do with being in L.A., London, Paris or whatever. It has to do with artistic commitment and love for every note she sings, and that's how great artists act, don't you think?" (IAC.com)
"She's very charming, personable and attractive and sings with a lot of emotion".  "Her delivery is soft and sensual, almost hypnotic.  She sings with confidence".  (L.A. Jazz Scene)
"Everybody's heard the old standard, 'Cry Me A River,' every long, drawn-out sob story milked within an inch of its life. Miller as the vocalist gives each line just the right amount of pathos, verve, and snap. She isn't the kind of singer to wallow in the pitiful aspects, but to turn up the rebound several notches for a refreshing take." (AXS)
"Listening to her music, it is easy to see why she was honored, her honest, touching lyrics are delivered by her strong, soulful voice in such a divine way that you can't help but be drawn in. After seeing her flawless live performance of the old standard 'My Funny Valentine', I realized that this is one artist who deserves all the accolades and awards she gets. Andrea has a captivating quality about her that commands your attention and earns your praise.  Andrea is definitely an artist worth listening to."  (Indie-Connections.com)
for more about Andrea visit www.andreamillersings.com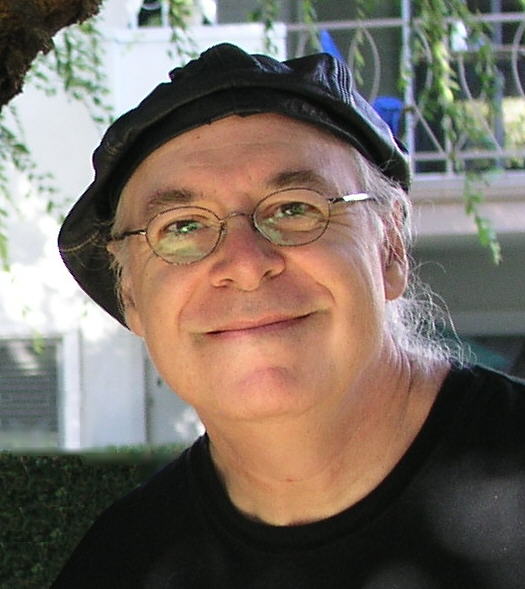 MARK MASSEY
Jazz pianist-composer Mark Massey was born and raised in Lynwood, California, where he showed early talent on piano, trombone, and drums. During high school, he studied classical piano and played in various groups, jazz combos and big bands. Mark studied music composition under Dr. Philip Westin, and during summers took music classes at the Cerritos College Music Camp. Mark played in the Pico Rivera Stage Band, which won First Place at the Hollywood Bowl Battle of the Bands. Mark was graduated from California State University, Long Beach (with Bachelors and Masters degrees in Music), where he was recipient of the Carmen Dragon Fellowship for composition and he was dubbed "A Young Giant" by the National Association Of Jazz Educators.
Mark has performed throughout the U.S., Europe, the former Soviet Union (in the 1980s), Russia (2001), the Far East and India. He has worked with Larry Carlton, David Benoit, Paul Horn, Poncho Sanchez, Hubert Laws, Louie Bellson, Phil Upchurch, L. Subramaniam, the Side Street Strutters, and the late Freddie Hubbard, Maynard Ferguson, Yehudi Menuhin, Stéphane Grappelli, and Tony Williams.
at major jazz venues throughout Southern California, both as a sideman, and as leader of The Mark Massey Trio, with Anders Swanson (bass) and Aldo Bentivegna (drums)
Mark was featured in The Four Pianos In Concert series along with pianists Paul Smith, and the late Pete Jolly and Steve Allen.  As well as his periodic concerts internationally, Mark performs regularly at major jazz venues throughout Southern California, both as a sideman, and as leader of The Mark Massey Trio, with Anders Swanson (bass) and Aldo Bentivegna (drums).
 for more about Mark visit  www.markmassey.com
LUTHER HUGHES
Good friend and CalJAS House Concert Host, Luther is involved in the music business in a number of ways:
As a musician, he currently leads The Cannonball-Coltrane Project, as well asLuther Hughes & Friends: Remembering The Nat King Cole Trio, andH.E.R.K.  Artists he has performed include Quincy Jones, Joe Pass, Patti Page, and the Fifth Dimension.

As a record producer and music publisher, Luther heads up Primrose Lane Music, which he founded in 2004.

As an educator, Luther currently teaches at Cal State University in Fullerton Ca. and Saddleback College in Mission Viejo Ca. He has taught at Cal State University Long Beach Ca. , Goldenwest College in Huntington Beach Ca. , the Musicians Institute in Hollywood Ca., Rio Hondo College in Whittier Ca. and formerly served as the Southern California Regional Director for Bruce Forman's JazzMasters Worksh
for more about Luther visit www.lutherhughes.com
April 28
Rancho Cucamonga
7:00 pm
THE CALIFORNIA JAZZ ARTS SOCIETY
PRESENTS
ANDREA MILLER 
LUTHER HUGHES-MARK MASSEY
At the home of Dale and Sue Boatman
Rancho Cucamonga
Suggested Donations
$20 non members
 CalJAS Sponsors/Patrons/CalJAS Artists 
FREE
complimentary buffet, wine, soft drinks,