the California Jazz Arts Society Presents:
BRUCE FORMAN &
 PINTO PAMMY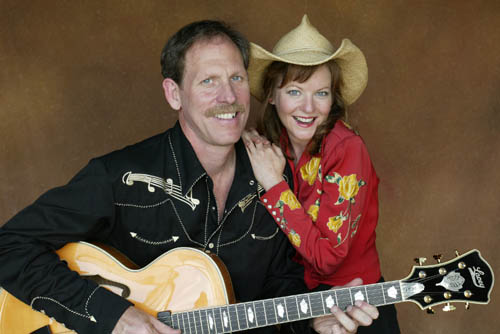 The Red Guitar, a jazz libretto, words and music by Bruce Forman… 
a one-man perspective into the life of a musician and an exploration of the creative process. 
Imagine receiving an invitation to a gala featuring John Coltrane, 
Sigmund Freud, and Faust.
Bruce Forman's "The Red Guitar" is all that and more.
It draws on Forman's decades of experience as a formidable jazz guitarist
and his considerable skill as a storyteller and teacher, producing a work that is greater 
than the sum of its dazzling parts.
A story in and about jazz, The Red Guitar showcases Bruce Forman's genre—breaking inventiveness and his ability to 
improvise and create within a classical form. Enlisting the full power of the jazz idiom and integrating it with seasoned and 
provocative story-telling, he confronts the dilemma of artistic obsession face-to-face—by creating a work of art that simultaneously 
explores and demonstrates the hold that music has over its most ardent followers, the hold that poses itself as a life-or-death, 
must-be-solved-question to Forman and his ilk: 
"The Red Guitar. Do you play it…or does it play you?
See where you stand. See and hear 
Can You Believe?
It's been six years since our members and guests have had the opportunity
to see Cowbop founders Bruce and Pammy together as a duo.
Come and enjoy a thoroughly fun set of bebop, country swing, and Great American Songbook standards.
| | | |
| --- | --- | --- |
| Bruce Forman, Guitar.  "Swingin' Out West is where you'll find him," they all said in hushed tones, a faraway look in their eyes. "Forman's the name, bebop's the game. He'll help you…never met a note he didn't like." | | |
Pinto Pammy, Vocals.

The sun was high, the air was still, a day so hot the dust was sweating. In rode a redhead on a pinto pony, singing and yodeling. Legend has it she was raised by Comanche, others opine that she was left in a shopping mall by Scottish settlers. She was headed for parts unknown when she fell in with a band of renegade beboppers and ended up 'Swingin' Out West'.
Big news:
Cow Bop inducted into the Texas Western Swing Hall of Fame!!!
At the home of Dale and Sue Boatman
Rancho Cucamonga
Suggested Donations
 $20 non members
 CalJAS Sponsors/Patrons/CalJAS Artists 
FREE
  complimentary buffet, wine, soft drinks, 
for reservations and directions
SEATING IS LIMITED TO 40  
 MAKE YOUR RESERVATIONS TODAY!!!!